We have an ant problem.
So I grabbed my bag of pretzels that I left open all night, unthinkingly, and LO AND BEHOLD I did not even realise what the chemical smell was until I had a MOUTHFUL OF ANTS.
GROSS. AUGH. GROSSSKLSDLJFAOIJFNASG.
I have also come to the conclusion that between the hours of 12 and 6AM I cannot be anything but totally and utterly, twistedly insane. Seriously. I'm crackers. A nutjob. An anteater. EW. ... Maybe I'm just crazy all the time, and my censor just shuts down during those hours.
ANYWAY. This made it all better: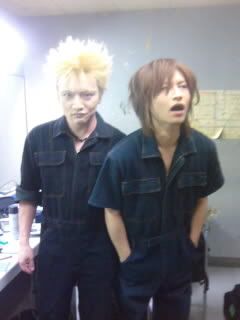 ARRRR I LOVE THE SMELL OF ANTS AND FAGGOTRY IN THA MORNIN'. PLUNDER AWAY, YE BLOODY COCKATOO.
Mood:

crazy
Music: ... BIRDS. IT IS SUNRISE. BIRDS CHIRPING. OH GOD.